Description
Download VoipBuster software download for windows 7, 8.1, you can choose  voice chat PC-to-PC calls from your computer and international call low costs easily connecting
VoipBuster Software Download For Windows 7, 8.1,10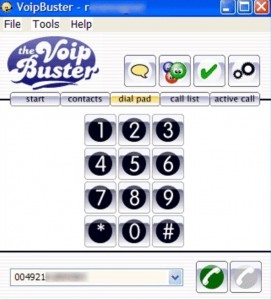 Software Name
File Size
Operating System
Version
Download Link
VoipBuster Software
7.0MB
Windows 10 32bit,
Windows 10 64bit,
Windows 7 32bit,
Windows 7 64bit,
Windows 8 32bit,
Windows 8 64bit,
Windows XP32bit,
windows XP 64bit,
Windows Vista 32bit,
Windows Vista 64bit.
3.00
Download Now
Make Cheap International Calls from Your Phone or Computer Using Voipbuster, Are you fed up with paying high call rates for international personal or business calls? Download Voicebuster and make clear and cheap calls on your phone and PC
Voipbuster software is a fully-free and allows you to make high-quality calls to people all over the globe. Making international calls can be a costly affair, but when using this top application, you can make these calls at very low costs. Apart from using the application to make Voip phone calls, you can also download the Windows version and make PC-to-PC calls from your computer.
This software does not use a lot of system resources ensuring that you have a very clear connection. You will not believe that you are talking to someone living on the other side of the world. The Voip-out feature makes it one of the best applications that you can get for this purpose.
The software can work on a number of devices, so simply click on the download link to get a suitable version for your device. Whether you want to call when on the move using your phone, or at home using your computer, there is no better option other than Voipbuster.