Description
Download Sumo Paint Software for editing photos and it is also most flexible painting application/ photo manipulation for photo editing easily for windows 7, 8.1, 10 on 32 bit and 64-bit versions.
Sumo Paint Software Download for Windows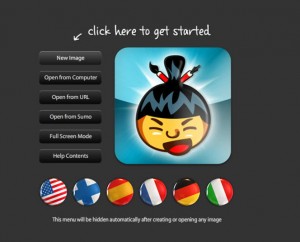 Software Name
File Size
Operating System
Version
Download Link
Sumo Paint Air Software
2.1 MB
Windows 7 32-Bit,
Windows 7 64-Bit,
Windows 8.1 32bit,
Windows 8.1 64Bit,
Windows 8 32Bit,
Windows 8 64Bit,
Windows 10 32Bit,
Windows 10 64Bit
3.6.5
Download Now
Finding the most reliable image editing software on the net is not easy, don't worry you have come to the right place, sumo Paint has you covered. Using Sumo Paint editor is much easier because you don't need to install anything. It's the most versatile painting application and image editing software which works in your browser.
Speaking of value or price, it's the most affordable image editing software compared to other software's like Photoshop because it is totally free. Most Sumo Paint editing software's are somehow complicated than you think, you have to be an expert in order to use them, but in the case of sumo Paint, even a common novice can use it. Furthermore, it is fast and has all the tools you will most need to use, and need to open and edit images from your hard drive or save it to a cloud.
The application works on windows, and an only flash player is needed which is pre-installed in all of your operating systems. Don't worry about the web browser to be used. It works on all browsers. So, sit back and relax the choice is fully yours.