Description
Download Spyware Blaster Software to take the prevention of spyware,adware,hijackers attacks on internet. The most important thing you can take is to secure your Computer .it is powerful protection software for windows 7,8.1,xp or mac on both 32 bit and 64 bit  .
Spyware Blaster Download for Windows 7/8.1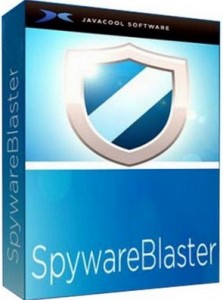 Software Name
File Size
Operating System
Version
Download Link
Spyware Blaster
4,191 KB
Windows 10 32bit,
Windows 10 64bit,
Windows 7 32bit,
Windows 7 64bit,
Windows 8 32bit,
Windows 8 64bit,
Windows Vista 32bit,
Windows Vista 64bit.
5.5
Download Now
Download Spyware Blaster Software to Secure your Browser for Windows
Get a powerful protection for your web browser and rid of all threats from spyware, browser hijackers, dialers and adware. With Spyware Blaster 5.2 for windows your system is well secured from any unwanted software.
Top5 Features of Spyware Blaster
1) Spyware Blaster is easy to use and you don't have to scan, all you need to do is simply start and enable it, just update it once a while and your windows and Mac are fully secured and free of malware.
2) Spyware Blaster does not continuously run in the background and also take very little of your computer memory space, Spyware Blaster therefore does not slow your computer or web browsing making it effective and highly efficient.
3) This super software also exhibit the full feature of a standard security software- it coexist peacefully with other installed software and work together for a better multi layered security system.
4) Spyware Blaster does not wait to clean already installed spyware, it prevent is key and blocks installation of spyware and tracking cookies in your browser.
5) Its snapshot feature also enables it to take a snapshot of your clean computer that is then used as a reference. This software also provide for technical support access for online help.
Whats New in Spyware Blaster Latest Version
This version of Spyware Blaster comes with a number of new features including enhanced support Google chrome windows 7/8.1 and windows 10, it also provide for improved support for the latest versions of Google Chrome and Mozilla Firefox, enhanced detection of Google Chrome and bug fixing.