Description
Have you ever thought of splitting your screen into half, so that you'll be able to watch a video and browse other internet web pages simultaneously? Do you know that you can now browse multiple web pages at the same time, without having to switch tabs? If you do think it's not possible, then you're wrong. The Split Screen extension for the Google Chrome browser is what you need.
Split Screen Extension Download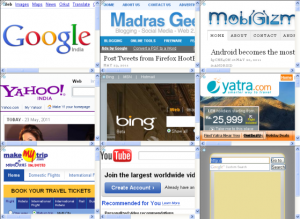 Software Name
File Size
Operating System
Version
Download Link
Split Screen Extension
264KiB
Windows 7 32-Bit,
Windows 7 64-Bit,
Windows 8.1 32bit,
Windows 8.1 64Bit,
Windows 8 32Bit,
Windows 8 64Bit,
Windows 10 32Bit,
Windows 10 64Bit,
2.3.3
Download Now
Split Screen Extension Features
Download the Split Screen extension, a free integrated Google Chrome extension which allows you to split your browser into 2 or more sections, giving you the ability to view multiple web pages at the same time, on the same screen. This saves more time, and excellent for cross-reference studying, as it allows students to take notes while reading through a long article without having to switch tabs.
Split Screen Extension Instructions
Save what you write for the next time you use Split Screen. The software comes with a notepad that saves anything you type for the next time you start the extension, which is also an excellent feature which helps students with their studies. You are now also able to drag and drop bookmarks into the URL field, rather than having to re-type web addresses that you visit regularly. And even more, you can enable the "Autocomplete" feature and type much faster!
Surf the internet like never before. Download Split Screen extension on the latest version (0.1.13) for Google Chrome on your PC, free and secure only on DownloadBasket!