Description
QupZilla Browser Download-Are you absolutely frustrated with the way your current browser works, of the constant glitches you face when surfing the internet, or the fact that your flash player never seems to work despite the fact that you have installed the latest version?Well, then in that case, you should consider trying to switch to a faster and better browser.
QupZilla Browser Download For Windows And Mac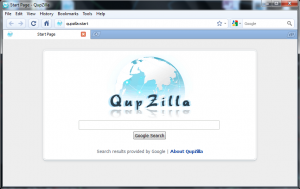 Software Name
File Size
Operating System
Version
Download Link
QupZilla Browser
52.9MB
Windows 10 32bit,
Windows 10 64bit,
Windows 7 32bit,
Windows 7 64bit,
Windows 8 32bit,
Windows 8 64bit,
Windows Vista 32bit,
Windows Vista 64bit.
2.0.2
Download Now
The all-new QupZilla browser 1.8.6, may seem like just another new browser, but will give you an ultimate browsing experience that will make you forget whether troubles were ever associated with browsers in the first place!
Based on WebKit core and Qt Framework, QupZilla has a speed faster compared to other browsers and is available on all major platforms – from your device to the operating system; whatever you may be working on, you'll always have access to QupZilla.
Not only does QupZilla have a native look and feel, it has a neat display with all its components (history, feeds, bookmarks) in a single window, and also provides you, the user with an ad-free browsing experience – as per your preference.
Latest QupZilla Browser Features
What's more, in addition to the regular features, by using the latest version of QupZilla, you can access your favorite pages at the touch of a button – literally. With its speed dial option you can choose to browse your favorite pages without having to bear the hassle of finding it.All of this can be yours – for free.Yes, you heard that right. Using QupZilla does not cost anything – except maybe the effort you require in downloading it.So download QupZilla 1.8.6 and get ready for the ultimate glitch-less browsing experience.