Description
Download MP3 Skype Recorder Software for windows 7,8.1,10, mac on both 32 bit and 64 bit.it is absolutely free and easily record skype converation and recording personal calls and business.
MP3 Skype Recorder Software Download for Windows 7,8.1 and Mac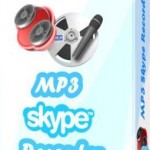 Are you fed up of jotting down all your Skype lesson on a book? Then download the MP3 Skype recorder. This brilliant software records all the conversations that had happened on Skype. This is really helpful for the aspirants who take online classes. This helps them to record the lessons and view them whenever they find time. This MP3 Skype recorder saves the conversations in the MP3 format. The best part of this tool is that, this software records Skype calls, Skype out calls and Skype online number.
Top 5 Features of MP3 Skype Recorder
Here are the top five features loaded in the MP3 Skype recorder
You can save ample attachments without any limits with the available easy to use interface
Supports both "Skype app" and "Skype for desktop" versions to record the conversations
Can record the conversation either automatically or manually as per your requirements. This software monitors the Skype calls and starts recording the conversations once you start talking on call
Able to answer multiple calls and at the same time record the calls without any hassle in separate files easily. This helps you to access the files conveniently without getting confused
Can integrate the Skype conference recording with the software easily
What's New in MP3 Skype Recorder Software Latest Version?
In the latest versions of MP3 Skype recorder software the bugs are fixed to boost the program stability and give amazing user experience. The bugs that are fixed in the version include System.Type Load Exception error in windows operating system, memory leaks, issue with short recording of calls, compatibility issues, no promotional ads, and easy to rename the recordings at the end of recording alerts.