Description
Hola Better Internet is an internet extension that allows internet users to access sites that might have been blocked by a system firewall or anti-virus. You can gain access to websites that might have been blocked in your country, office or school.
Hola Better Internet Extension Download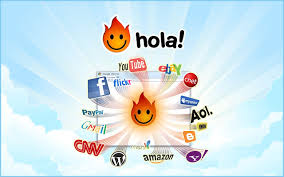 Hola Better Internet Extension Download
Compared to other internet extentions, it functions fully without additional components or downloads.You can download Hola Better freely from their website and install in your PC. It can be attached to any of the major internet browser for example, Mozilla Firefox, Opera and Google Chrome. When using Windows operating system, it can be attached to internet explorer when you have a form of virus protection that has been installed in your PC.
Hola Better Internet Extension Features
Apart from PC based operating systems there are other versions that can also be installed in other operating systems such as iPhone and iPad. There are also applications for the various Android versions.With Hola Better internet you can access any site from wherever you are. You can access web content that are blocked in countries such as the UK and USA even when you are outside those regions. It provides a secure and faster internet connection and it is very user friendly.To top it all, you can easily access support from their FAQ section on the website. You can get answers to any of your queries such as troubleshooting, security and privacy. Their technical support team is always ready and willing to assist.