Description
The latest version of the free SUPERAntiSpyware application designed to detect and remove harmful components (Spyware,Trojans)installed on your system. Download SUPER Anti Spyware for MAC and Windows OS replace the crease on your forehead with a grin on your face.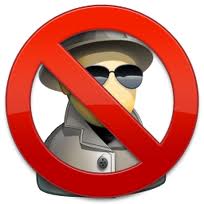 Software Name
File Size
Operating System
Version
Download Link
Superantispyware
27.3MB
Windows XP 32bit,
Windows XP 64bit,
Windows 7 32bit,
Windows 7 64bit,
Windows 8 32bit,
Windows 8 64bit,
Windows Vista 32bit,
Windows Vista 64bit.
6.0.1230
Download Now
Top 5 SUPERAntiSpyware Features and benefits:
1)Advanced Detection and Removal: SUPERAnti Spyware employs the most advanced methods and technologies to automatically detect and remove malwares,Trojan,worms,Keylogger etc.It uses multi dimensional scanning,Process Integration Technology supported by a dedicated threat research team.
2)Real Time Blocking of Threats by preventing them from being installed or reinstalled in the system as well as blocking of unwanted Pop-up ads.
3)Unique Repair System: AntiSpyware software disables certain system components for the purpose of cleaning the system but SUPER Anti Spyware disables these components and enables them back within seconds.
4)Detailed Scan Logs:Complete and detailed information regarding the scans of your computer are presented to the user after the scan in user friendly manner to help the customer better analyse the issues affecting his system.
5)Scan Scheduler: Schedule your own scans according to your needs and comfort be it daily,weekly or any other time frame that suits your needs.
What's new in SUPERAntiSpyware latest version?
Apart from the above mentioned features SUPER AntiSpyware has introduced following exciting new features that help you better manage your system security.
System Investigator:System Investigator feature provides you with an overview of your system applications running at the moment along with installed applications and available updates like browser plugins etc.
Email Notification:This new feature has been introduced which can be configured to get mails regarding your system`s health and lets you take care of its security remotely.