Description
Best Emsisoft Anti-Malware Software is a complete anti-virus solution that provides protection against all manner of threats and protection to windows 7,8.1 (32&64bit) with this Download.
Best Emsisoft Anti-Malware Software Free Download for Windows 7,8.1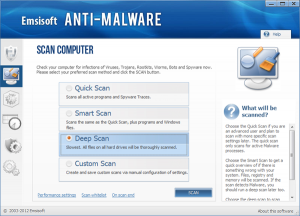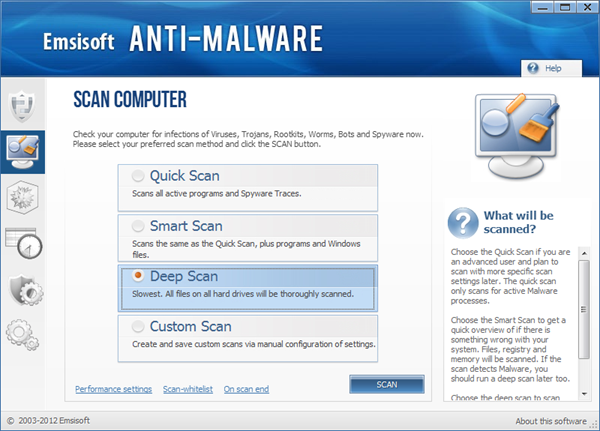 Driver Type
File Size
Operating System
Version
Download Link
Emsisoft Anti-Malware Software
216MB
Windows 10 32bit,
Windows 10 64bit,
Windows 7 32bit,
Windows 7 64bit,
Windows 8 32bit,
Windows 8 64bit,
12.1.0.6970
Download Now
Are you Worrying About Malware and Virus Protection?
Emsisoft Anti-Malware removes this worry by giving you the total, maximum protection that is ever need for your pc.
Why Emsisoft? Why Can't you go with Other Anti-Malware Security Solutions?
A great question indeed. But there is something, that you will not get through other Anti-Malware products,"SURF PROTECTION AND REAL TIME FILE GUARD".Do you have a problem with registration?.Well Emsisoft Anti-Malware got all that under their control.They provide 24*7 tech support. Considering other software like Malware bytes, Emsisoft Anti-Malware have great price to performance ratio and it delivers all kinds of features like, It is FREE. Emsisoft Anti-Malware provides you a 30 days trial with all the features enabled and after that you want toeither buy it or it will revert to a limited free ware, where real time will be disabled but still provide you with the awesome anti malware protection.
It keeps you and your windows 7,8.,10,xp pc(32&64bit) virus free. So what are you waiting for. Download and make your worries go bye bye.