Description
Download Advanced Uninstaller Pro software for windows 7,8.1 on both 32 bit and 64 bit .it is a tool that removes toolbars,quickly and clean completely computers registry and uninstall programs.
Advanced Uninstaller Pro Software Download for Windows7,8.1 and Mac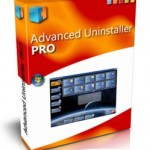 Download Advanced Uninstaller Pro Software allows to uninstall programs quickly
Want to uninstall the unwanted and annoying programs and plugins from your system to elevate your system performance? Then you have immediately download this effective advanced uninstaller pro software. Undeniably, it uninstall the suspicious program and fix the issues with your personal computer besides detecting the malicious programs that are installed without your permission onto your system.
Top 5 Features of Advanced Uninstaller Pro
The following are the top five salient features of Advanced Uninstaller Pro software
Deletes the software from your computer without leaving any traces of it
Keep the track of alternations made in your computer while installing the latest software
Help your computer to run with jet speed by taking special care of windows registry and services
Clean your disk space by removing the duplicate and suspicious files and indeed uses windows file compression for carrying out the task efficiently
Can open any video, image or file in the internet, since this snippet software will delete all the web browsing history, thereby giving you ample freedom to surf anything
How Advanced Uninstaller Pro Tools Helps us
This powerful advanced Uninstaller pro tool helps the users to delete the sensitive files permanently from the system, clean the registry, backup the windows core files and remove unnecessary software's from the system. There are a certain programs which are hard to delete, then this software helps you to remove those complex software's easily. The latest version of advanced uninstaller pro is compatible to use on any 32-bit and 64-bit windows operating system.