Description
Download ACDsee Pro Software for Windows 7,8.1,10 on both 32 bit and 64 bit.it is complete photo editing and professional graphics package to view, process faster and smarter work.
ACDsee Pro Software Download for Windows 7, 8.1,10 and Mac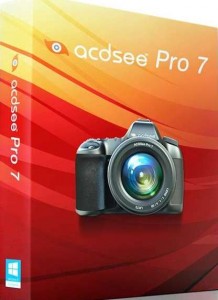 Looking for a top photo editing software ?
ACDsee introduce you to the vast world of photo editing. ACDsee is a top market photo editing software which helps you to keep keep track of all photographs ion your PC. There is also improvements made to existing technology than on previous versions.ACDsee pro allows you to classify images according to self-created categories, ratings and auto categories, that are based on image's exif data.The new and best features are pixel targeting, step EQs, and auto lens view.ACDsee pro is a very useful software and the best in market.
Installation:
After downloading the software ACDsee pro for windows it take only few minutes to install it t your PC. Upon launching the software, you will be asked to input an activation key if you've bought the software or click the free trial and continue.
Features:
There are a lot of new features in new ACDsee pro such as pixel targeting, 1-step EQ, gestures, picaview, smart indexer, editing mode fill tool, see drive, history windows, filters, auto lens viewer and auto EQ.
The new function see drive will gives you quick access to pictures you have online. You can sign in to your ACDsee 365 account. It will alloy you to control your pictures and easy for sharing.
One of the top feature in the new ACDsee pro is the auto lens viwer , which allow you to view your pictures through different lens. This includes Lomo, Sepia, Orton, B&W etc….. It is the best way to add filters to your picture and view how they appear.download software & enjoy the best windows editing