YUMI is used for the creation of a Multiboot USB Flash Drive which contains multiple operating systems like windows, linux, cloning of discs, utilities for anti-virus and many more useful features. YUMI utilizes syslinux in order to boot the ISO files directly from the USB. YUMI has also tech capacity to extract the distributions which are majorly stored in the USB device which is being used.
YUMI Software Free Download For Windows 7, 8.1 – Multiboot USB Creator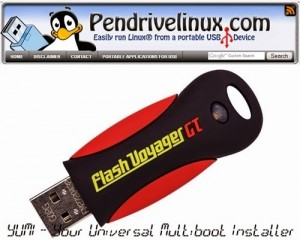 Top YUMI Software Features
If one is using YUMI software, then apart from a few distributions, all the folders are being saved in the YUMI folder. This becomes very convenient for the user. Due to this, the drive space is not blocked and can be utilized for other purposes. YUMI  software also acts like a USB Installer universally. The various distributions can also be uninstalled using the same tool.
Simple Process of creating a bootable USB disk 
1. To create the bootable USB disk, the YUMI.exe file is to be run in the first step.
2. The tool is to be ran again to add more ISOs to the concerned drive.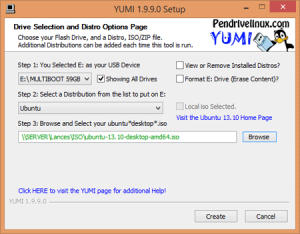 3. The the PC has to be restarted in order to boot from the USB device.]
4. The distribution to boot option is to be selected and its ready to use.
Whats New In Latest Version
There are some recent changes. Some of which are mentioned below:
1. The tool can be updated to support the the Peach OSI.
2. The tool can be updated to support Puppy Arcade and CAINE.
3. The tool is also enabled to support for Tails 0.23.
The YUMI software is of great use and is being used extensively by many users.