The possibilities of the Android operating system are endless. Take the wallpapers as an example. There was a time when only images stored in your phone gallery or the built-in wallpapers provided by Android or any other operating system could be set as wallpapers. Then came a time when Android provided users with live wallpapers. But now there's a new feature available. Videos stored on your phone can now be set as wallpapers on devices running Android 4.2 (Jelly Bean) and higher.
Use Your Own Video As Wallpaper In Your Android Smartphone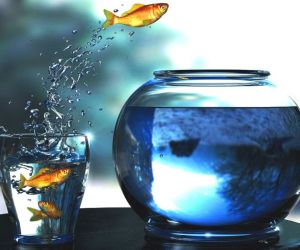 Sample Tutorial- Easy Steps To Use Your Own Video Wallpaper On Android Phone
Step 1:Touch and hold the home screen of your Android device until the pop-up to change your wallpaper appears on the screen.
Step 2:Choose the 'Video Wallpaper' option from the pop-up which appears by tapping the option.
Step 3:When you do so, you will be able to see three options in the 'Video Wallpaper' section. They are Default, SD Card and Camera.
NOTE:Here is a little information about these three options.
Default – Choose this option if you want to choose a video which came along with Android. That is, if you want to set a video which came pre-installed with Android as your wallpaper.
SD Card- This option can be used to choose a video which is already stored on your device's SD card.
Camera – This option can be used to shoot a new video on the spot using your device's camera and then set it as your wallpaper.
Step 4:After you are done with your video selection, select 'Set Wallpaper' by tapping the option on your screen to set the video as your phone/device wallpaper.
Also Read:Best free Live Wallpaper Changer Apps for Android Mobile Phone
SUMMARY
This feature gets rid of the old and boring still image wallpapers and gives a new fresh look to your phone/device.