First-Things-First, most important for a new PC is to install the perfect drivers and softwares for Windows that supports the configuration of the computer. According to usage and necessity for the new PC | Laptop, Here are few listed top 10 free softwares for windows 8.1, 7 and Mac which is easy to access and can be helpful in the long run.
Must Have Software for a New Windows PC | Laptop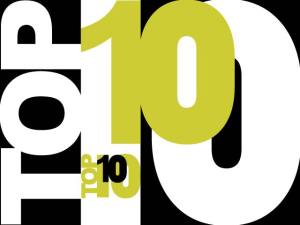 The essential software you should install when you buy a new computer it's obviously antivirus. As the technology evolves, hackers find more ways to get into your computer and steal personal data, in order to prevent that you need an antivirus software. The best antivirus softwares to PC maintainence as for now are: Kaspersky, Avira, Avast, Norton, Bitdefender etc..
Download Software
These software won't only make finding the downloaded files easier, but will also speed up the process of downloading these files as well. They must have download softwares are: Utorrent (a torrent client software that allows you to download files from torrent sites), Internet Download Manager (IDM it's really a must have one since it speeds up the process downloading files) and FlashGetit's special because it supports FTP).
Your new computer comes with Internet Explorer installed by default, but since IE it's slow and it does not update that much, you have to choose between these browsers : Google Chrome, Opera, Mozilla Firefox. All these browsers are really nice and work like a charm, but Mozilla Firefox it's the best since it doesn't track personal information and it has thousands of add-on's totally free.
What's the point of having a computer and not keeping it touch with your friends and family members? Communication softwares will make your computer "alive", you will have options to have access to chat softwares, video-calling ones and a lot of other features covered by these softwares. You can choose between: Skype, Pidgin, Teamspeak etc.
Let's suppose we have 20 documents, if we need to share these documents with someone else we can send these files one by one or we can better compress these documents into a single file (.rar or .Zip) using an archiving software. The best archiving softwares are: Winrar, 7zip, PeaZip etc..
When I firstly bought a new computer I faced a problem of not having access to viewing documents, later on I realized I was missing a document reader since most of documents including ebooks come in .pdf format. You can choose between all these free softwares including Adobe Reader (I highly recommend it), Foxit Reader, doPDF and PDFsam.
In order to edit images, we need to have image editing softwares installed. New computers come with a built-in image editor by default called pain, but since it's a simple software and it does not cover all our editing need let's list some useful free image editors. You can choose between: GIMP, PhotoScape, Inkscape and XnConvert.
As we work with our new computer, junk files will be created, registry errors as well, browser's cache size will increase. In this way our new computer will begin to run slowly and in order to fix all these errors and junk files we need some maintenance softwares. In our list we've added: CCleaner (the best one, used by millions of people), Solotu, CPU-Z and GPU-Z as well.
Also Read :  How to Unblock Websites In All Browsers
At a point of our life we will for sure accidentally delete some files that are important for us and most of us would think that all these files are gone, in fact, not really, you can get these files back by using a file recovery software. The most popular and absolutely free softwares for windows 7, 8.1  are: Recuva, Pandora Recovery, PhotoRec and FreeUndelete.
Making changes and playing around with computer's settings sometimes may not end that good since the configurations may change. If you plan to make changes, firstly you have to back up important files and documents so in case you do something wrong you won't loose these files. Some useful Backup softwares for windows are: CloneZilla, Mozy, FBackup, FreeFileSync etc.