The android phone we all have with us is a personal and precious device. We want to use it to its fullest and make it clean and fast, while at the same time, secure. There are so many best android apps 2015 you can download from the play store that will let you utilize your phone to a greater extent. But it's becoming too much to choose from. Many people don't really know which one is the best app, and which one is the one for you. If we ignore those apps, there are still some apps for android that probably none of us want to miss. Here we present to you the top 10 best android apps for beginners, college students, computer users which is available for free.
Top 10 Must Have Android Apps Free Download To Manage Your Phone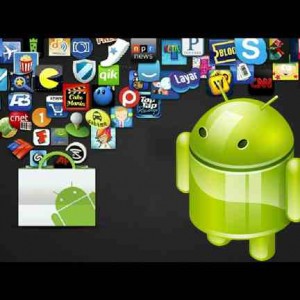 AirDroid is an free android app made for those who prefer to use computers rather than android, but also want the features of an android phone. Once you have downloaded AirDroid on your phone, you can use your phone and get access to its data using your computer. You don't need to connect your devices with any cables, or install any programs to make this work. Simply go to web.airdroid.com on your computer, and all those accessibility are available there for you. After that, you can take pictures with the phone's camera, listen to the musics, see the contacts, take screenshots, send and receive SMS and much more!
An antivirus app that is installed by more than 50,000,000 people! 360 Security scans your phone for all potential risks and malware, protects it against any danger to your phone. You can clean up all the background running apps on your phone to make it run faster. There are also a lot junk files and cache from apps that are not usable for you, but are never discovered. Now you can clean those burdens for the phone once and for all.
With Battery Doctor, it's possible to extend the battery life of your phone up to 50%. It provides extremely professional options to so that it will suit every user's phone. For those who prefer simplicity, there are effective and default options to select from. Speaking of user friendliness, this app is available in many different languages.
If you are a busy person with very much to do every day, chances are you might forget some of the things you have planned to do. Any.do Take List & To-do List let users make reminders to remind themselves, so that they can invest their brain capacity on other more important stuff. This app is very simple and user friendly. You can organize your lists and reminders, and make a checkout list, to easier check you have done your thing one by one.
Just as the name is staying, this is not only an app to clean junk files, but also speeds up your phone. It does so by clearing out the RAM, and boost-start your games to save you from lags and overheating. Moreover, Clean Master can even scan your phone for viruses. According to AV-TEST, Clean Master is 500% faster than average antivirus apps. Unused apps will be notified to you, and you can decide if you really need those apps.
NewsHunt is the ideal app for those who likes to read magazines, eBooks and news in India. Over 50 million Indians use this app! This is because it features English and 11 Indian languages. It provides detailed and regional articles for each of the 600 Indian district and towns. You can even see the weather, stock updates and the ongoing cricket scores.
Truecaller is the world's largest mobile phone community for mobiles and accessible via a Web site, developed by True Software Scandinavia AB. It finds contact details globally given name or telephone number, and has an integrated caller ID service to achieve call-blocking functionality and social media integration to keep the phonebook up-to-date with pictures and birthdays. Truecaller's phonebook is simple to organize, with up to date contact numbers and profile photos.
If you are the people who can't wake up, or sleep after turning off the alarm, then you need this app. When the alarm goes off, there will be simple puzzles to solve, and the alarm won't stop until you finish it! With this, your brain will have to get out of the sleeping state, and you will surely and completely wake up. The puzzles include math problems, pressing in sequence, and pairing colored tiles.
The traditional android keyboard is poorly made and boring. SwiftKey gives you a much better and faster typing experience. SwiftKey automatically saves your inputs, and will cleverly predict the continuation of your words. The autocorrect system is also much smarter so you don't have to worry so much when typing. For style, you can choose between numerous styles, and layouts.
Quora.com is one of the most popular question and answer website. Probably, you are already one of its users. If not, then you probably should try it out. On Quora you can get answers to infinite amount of questions, and it can be about anything. When you're interested in a particular topic or question, you can follow it to be notified whenever there's an update. Millions of people are already enjoying the knowledge they get from Quora, join them by downloading it now!
That was all the 10 apps we suggest you to download. It might not be suited for everyone, but try them out first before judging. If you have questions, please don't hesitate to contact us. Remember to stay tuned for more apps suggestions.