Description
If your searching best video converter easily download now, Xilisoft video converter ultimate software download for windows 7, 8.1, 10 and mac, it's supported all formats AVI, WMV, MPEG-4, H.264/AVC, 3GP
Xilisoft Video Converter Ultimate Software Download For Windows 7, 8.1, 10 And Mac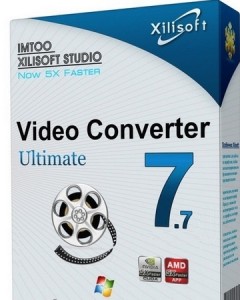 Software Name
File Size
Operating System
Version
Download Link
Xilisoft Video Converter
36.8MB
Windows 10 32bit,
Windows 10 64bit,
Windows 7 32bit,
Windows 7 64bit,
Windows 8 32bit,
Windows 8 64bit,
Windows 8.1 32bit,
Windows 8.1 64bit,
Windows Vista 32bit,
Windows Vista 64bit.
V7.3
Download Now
Only a decent video converter will work for you if you heavily use your PC to watch videos. However, if you watch many videos from your Smartphone or tablet and you love making DVDs and saving video bits for later viewing then you will need more than a decent video converter. This can only be best served by the Xilisoft's Video Converter Ultimate software.
The software is compatible for your windows 7, 8.1 and 10 operating systems. The video converter software supports a wide range of media formats: AVI, WMV, MPEG-4, H.264/AVC, 3GP and many others. It is specially customized to give special attention to mobile devices and handheld devices. It is also an ideal option for multimedia devices such as iRiver, iPods and Zune.
The software has an advanced preset editor featuring all the supported formats. However, for advanced users, it is possible to create own format profile by altering a few settings.
Xilisoft Video Converter Ultimate is an advanced version of the Xilisoft Video Converter Platinum. It has video crop options, watermark addition options and other several other video effects added to it. It also features an inbuilt video player which enables you to preview videos right before you convert them.
It is the ideal video converter providing you with a massive range of formats to encode to, customizable formats and an inbuilt video player to preview videos you are about to convert. Try it out.