Description
Vsee software is secure video chat and audio chat easly connect communication with 3G or 4G mobile devices android and ios windows 7 ,8.1, 10, and mac. Modern workplaces allow for their people to work from anywhere. Would you like to modernize your workplace with telecommuting? Then VSee is the way. VSee software is top video chatting software that allows for one on one communication with people who are far away as if they were just there.
VSee Software Download For Windows 7, 8.1, 10, And Mac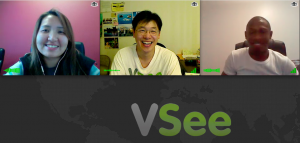 Software Name
File Size
Operating System
Version
Download Link
VSee Software
13.3 MB
Windows 10 32bit,
Windows 10 64bit,
Windows 7 32bit,
Windows 7 64bit,
Windows 8 32bit,
Windows 8 64bit,
Windows 8.1 32bit,
Windows 8.1 64bit,
Windows Vista 32bit,
Windows Vista 64bit.
V13.0
Download Now
The biggest feature and benefit that accrues from the download of Vsee is that it is freely available to download.
Easily supported by Windows operating software users of Vsee can multitask. They can easily share files through drag and drop, receive other applications and at the same time enjoy maximum video chat capability. Also it can be easily accessed even at low bandwidths and even on 3G or 4G mobile devices.