Description
Download MediaCoder software for windows 7, 8.1.10 you have to create audio and video transcoder it's very easily any formats, mediaCoder premium download now
MediaCoder Software Download For Windows 7, 8.1, 10,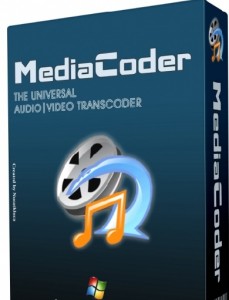 Software Name
File Size
Operating System
Version
Download Link
MediaCoder Software
65.0MB
Windows 10 32bit,
Windows 10 64bit,
Windows 7 32bit,
Windows 7 64bit,
Windows 8 32bit,
Windows 8 64bit,
Windows 8.1 32bit,
Windows 8.1 64bit.
0.8.47.5872
Download Now
If you own multiple devices such as a phone, a portable video player such as an iPod, PSP or a tablet, you must have realized the need for having a video converter. Media Coder premium is all what you need. It is a universal audio or video batch converter which is specifically synthesized app that can transcode various audio and video formats (E.g. MP3, MP4, AVI, AAC, WAV, VOB, OGG). It is an app which is a great option for all kinds of audio and video transcoding. It has been pre-configured for most popular formats and screen resolutions. Beside this there are also numbers of predefined options in which you can grip upon.
MediaCoder premium is open software which puts together lots of excellent audio/video codec's and tools from wide origin community into an all-in-one solution, capable of transcoding among different audio/video formats with many extra features.
Key Features are:
Transcoding all popular audio/video formats available.
Supports Audio: MP3, AAC, OGG, WMA, WAV etc.
Supports Video: AVI , MPEG, WMV, Real Media, MP4, QUICK TIME, etc.
MKV, CD, DVD, VCD etc.
Support for GPU encoding acceleration and high quality 2 – pass encoding.
Besides it has been designed to adapt on all kinds of devices including mobile phones and tablets. . Media Coder premium is also capable of transcoding media files that are best suited for other portable devices that support the MP4 video codec. The Media Coder is an open app that will allow you to convert and create high quality 3GP, MP4 and AVI files with extended features.
Go to the app and help yourself with this transcoder to edit, create and design various audio and videos available with you.