Description
If you have been looking for a convenient way to access website content when not connected to the internet then there is a solution for you. Leech offline browser is the software tool you require for offline internet browsing.
Leech Offline Browser Download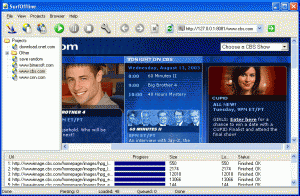 Software Name
File Size
Operating System
Version
Download Link
Leech Offline Browser
2.54 MB
Windows 10 32bit,
Windows 10 64bit,
Windows 7 32bit,
Windows 7 64bit,
Windows 8 32bit,
Windows 8 64bit,
Windows Vista 32bit,
Windows Vista 64bit.
4.3.3
Download Now
What is Leech offline browser
Leech offline browser is a reliable high speed tool that will allow users to automatically download entire websites content of their choice from web servers for later surfing. These file are stored in a computer hard drive when connected to the internet and can be accessed later without being connected to the internet.The tool is supported by both mac and windows PC.
Why choose Leech Offline Browser
With Leech offline browser, you can customize the specific files you want to leech, and when you want to leech them. It is also possible to filter your content by way of links, file or even passwords. Key features include; high speed downloading, smart spider engine, HTTP and HTTPS support among others. With this tool you are able to monitor the leeching progress. Leech software is safe, and it is armed with virus protection therefore security is guaranteed.
Leech Offline Browser Features
Compared with other software, Leech offline browser is very user friendly and allows more flexibility, one of its new features is the ability to allow users to restrict the amount of time and disk space used to save a site. This tool is the best priced offline browser compared to other tools of comparable features in the market today.