Description
Download Fax Machine Software you can send and receive faxes from your pc without a fax machine for windows 7,8.1,10 and mac ,the software reduces the time for sending and receiving the faxes .
Fax Machine Software Download for Windows 7,8.1,10 and Mac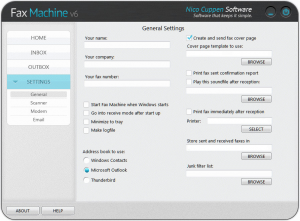 Software Name
File Size
Operating System
Version
Download Link
Fax Machine Software
3.49MB
Windows 7 32bit,
Windows 7 64bit,
Windows 8 32bit,
Windows 8 64bit,
Windows Vista 32bit,
Windows Vista 64bit.
4.33
Download Now
Download Fax Machine Software for windows OS which gives you access to send fax anywhere and anytime without purchasing the physical fax machine with the help of printer and scanner.
Fax Machine software which helps you not only to send but also to receive your fax document anywhere in the world. It saves you to save the cost of a fax machine just by downloading this software. the software contains the printer and scanner driver which helps you print the fax document from any windows applications by scanning after receiving it. You just need to insert a document in you scanner and scan a page to send a fax.
This software has lot of features since it has distinctive ring support, prints the document after fax received, set the particular printer from multiple printers to send or receive faxes. The advantages of this software is to save the cost of purchasing a physical fax machine hardware which consumes space. It also can be set to start when windows gets start. It filters fax by using junk fax filter when received from unknown senders.
Fax Machine software is a user-friendly software which helps you to send fax of your requirement by saving your time and money. I recommend you the latest version available to download software is Fax Machine 6.6 supportable for windows OS.