Description
Dell C2665DNF Color Multifunction Printer Drivers Download For windows 7, 8, 10, Best performance and all features Fax, print & scan, color printer drivers, Download C2665DNF printer Software drivers from our website for free. Get the right up-to-date windows 8/7 drivers for your C2665DNF Color printer drivers windows 
Dell C2665DNF Color Multifunction Printer Drivers Download For Windows 7, 8, 10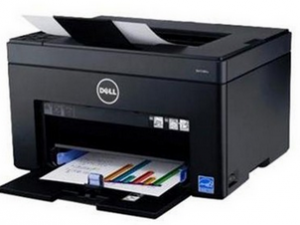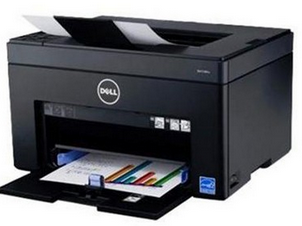 Driver Type
Driver Name
Operating system
File Size
Download Link
Dell C2665dnf Color

MFP Software Suite

and Driver
Printer_C2665dnf_Software_And_Drivers_Dell_A02_WIN_EN.ex
Windows 7 (64-bit)

Windows 7 (32-bit)

Windows 8.1 (64-bit)

Windows 8.1 (32-bit)

Windows 10 (64-bit)

Windows 10 (32-bit)

Windows XP
119.33 MB
Download Here
Dell C2665dnf Color

MFP Software Tools

Suite
Printer_C2665dnf_Software_Admin_Tool_A01_WIN.zip
Windows 7 (64-bit)

Windows 7 (32-bit)

Windows 8.1 (64-bit)

Windows 8.1 (32-bit)

Windows 10 (64-bit)

Windows 10 (32-bit)

Windows XP
7.22 MB
Download Here
Dell C2665dnf Color

MFP Fax Driver
Printer_C2665dnf_Fax_DRV_Dell_A03_WIN_EN.exe
Windows 7 (64-bit)

Windows 7 (32-bit)

Windows 8.1 (64-bit)

Windows 8.1 (32-bit)

Windows 10 (64-bit)

Windows 10 (32-bit)

Windows XP
19.04 MB
Download Here
Dell C2665dnf

Dell C2665dnf Color

MFP PCL Driver
Printer_C2665dnf_PCL_DRV_Dell_A03_WIN_EN.exe
Windows 7 (64-bit)

Windows 7 (32-bit)

Windows 8.1 (64-bit)

Windows 8.1 (32-bit)

Windows 10 (64-bit)

Windows 10 (32-bit)

Windows XP
19.14 MB
Download Here
Dell C2665dnf Color

MFP PS Driver
Printer_C2665dnf_PS_DRV_Dell_A02_WIN_EN.exe
Windows 7 (64-bit)

Windows 7 (32-bit)

Windows 8.1 (64-bit)

Windows 8.1 (32-bit)

Windows 10 (64-bit)

Windows 10 (32-bit)

Windows XP
17.37 MB
Download Here
Dell C2665dnf Color

MFP Scanner Driver
Printer_C2665dnf_Scan_D

RV_Dell_A01_WIN.zip
Windows 7 (64-bit)

Windows 7 (32-bit)

Windows 8.1 (64-bit)

Windows 8.1 (32-bit)

Windows 10 (64-bit)

Windows 10 (32-bit)

Windows XP
7.17 MB
Download Here
Dell C2665dnf Color

MFP Firmware Update
Printer_C2665dn_Firmwar

e_Dell_A05_WIN.exe
Windows 7 (64-bit)

Windows 7 (32-bit)

Windows 8.1 (64-bit)

Windows 8.1 (32-bit)

Windows 10 (64-bit)

Windows 10 (32-bit)

Windows XP
36.11 MB
Download Here
Dell Open Print Driver
Software_OPD_Dell_A12_Win.zip
Windows 7 (64-bit)

Windows 7 (32-bit)

Windows 8.1 (64-bit)

Windows 8.1 (32-bit)

Windows 10 (64-bit)

Windows 10 (32-bit)

Windows XP
13.47 Mb
Download Here
Choose Best Performance Dell C2665DNF Color Printer Driver Downloads With Free Fax, Scan Drivers
Download Dell C2665DNF Color Printer for your Microsoft windows 8, 7 & XP 32-bit/64-bit . Drivers problems may start due to drivers not configured properly, drivers compatibility with the installed OS, incorrect entry to windows registry or the driver files are affected by malwares. This will make your printer to have problems such as unable to find the printer, no scanning etc. This can be fixed by downloading and installing Fax, Print & Scan Dell Printer Drivers from our website.
 If your print driver quality not satisfied, then Download latest Dell C2665DNF printer drivers for Windows
When your Dell C2665DNF color printer drivers are outdated, printing, scanning,faxing and speed issues start occurring when using your printer. All these issues can be fixed by Download Dell C2665DNF Printer Drivers from our website for free. Once you have downloaded the right driver setup ensure your  C2665DNF printer is powered on and the USB cable connecting the printer to the PC is connected. Double click on the set-up and follow the instructions on the pop-up window. This will troubleshoot your problem and will be able to receive all features printing/scanning/fax in a fast speed.