Description
Creating and customizing 3D model is now easily achievable with the DAZ Studio Software for windows. The free software for windows with close to three million downloads already, your 3D model designing and customizing definitely cannot go wrong.
Create 3D models Easily by downloading DAZ Studio Software for windows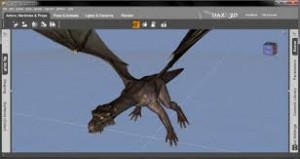 Top 5 DAZ Studio Features
The DAZ studio professional application with Genesis 3 technology helps you create different characters and creatures in high definition, by morphing and texturing from an adaptable humanoid 3D mesh. It gives you 360 degree, complete control, of pose, posture, animation and GPU accelerated real-time rendering of images, and scenes, letting you have a photo-realistic result. In addition, it comes with interactive tutorials to assist you in becoming a proficient 3D artist, and it has a vast, supportive 3D content market place giving you unlimited unique options. All these are yours once you download for free, the DAZ studio software.
What is new in latest DAZ Studio Version?
This latest DAZ Studio Version provides you with new tools and workflow improvements that support easy usage and efficiency. This version has a new photo-real render engine; the NViDIA Iray and other real-life render enhancing elements such as the HDR image environment maps and a caustic sampler. In addition, changes such as the move to floor feature and the preset save filters are included as well, for amazing 3D image creation and customizing.