Description
All you need to do to restore it to it's past glory is download company presario cq57 Drivers for Windows 7, 8  then Download  compaq presario CQ57 drivers for windows 7, 8,  with support Lan, Bluetooth, VGA for better performance your windows, compaq presario cq57 drivers update  your laptop
Compaq Presario CQ57 Drivers Download For Windows 7, 8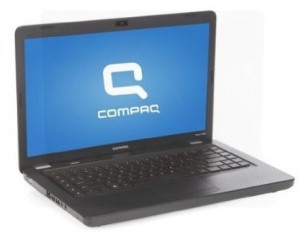 Driver Type
Vendor
Driver Name
File Size
Operating System
Download Link
Compaq Presario CQ57

Audio Drivers
Realtek
High-Definition (HD) Audio Driver
115.61 MB
windows 7(32-bit)

windows 7(64-bit)

windows 8.1(32-bit)

windows 8.1(64-bit)

windows 10(32-bit)

windows 10(64-bit)

windows XP(32-bit)

windows XP(64-bit)

windows vista(32-bit)

windows vista(64-bit)

sp54986.exe
Compaq Presario CQ57

Graphics Drivers
AMD
High-Definition

Graphics Driver
160.18 MB
windows 7(32-bit)

windows 7(64-bit)

windows 8.1(32-bit)

windows 8.1(64-bit)

windows 10(32-bit)

windows 10(64-bit)

windows XP(32-bit)

windows XP(64-bit)

windows vista(32-bit)

windows vista(64-bit)
sp54988.exe
Compaq Presario CQ57

Keyboard, Mouse

and Input Devices
Synaptics
TouchPad Driver
91.43 MB
windows 7(32-bit)

windows 7(64-bit)

windows 8.1(32-bit)

windows 8.1(64-bit)

windows 10(32-bit)

windows 10(64-bit)

windows XP(32-bit)

windows XP(64-bit)

windows vista(32-bit)

windows vista(64-bit)
sp52189.exe
Compaq Presario CQ57

Network Drivers
Atheros
Wireless LAN Driver
81.98 MB
windows 7(32-bit)

windows 7(64-bit)

windows 8.1(32-bit)

windows 8.1(64-bit)

windows 10(32-bit)

windows 10(64-bit)

windows XP(32-bit)

windows XP(64-bit)

windows vista(32-bit)

windows vista(64-bit)
sp53261.exe
Compaq Presario CQ57

Network Drivers
Ralink/Motorola
Bluetooth Adapter

Driver
48.79 MB
windows 7(32-bit)

windows 7(64-bit)

windows 8.1(32-bit)

windows 8.1(64-bit)

windows 10(32-bit)

windows 10(64-bit)

windows XP(32-bit)

windows XP(64-bit)

windows vista(32-bit)

windows vista(64-bit)
sp52533.exe
Compaq Presario CQ57

Network Drivers
Ralink
WiFi Adapter driver
10.75 MB
windows 7(32-bit)

windows 7(64-bit)

windows 8.1(32-bit)

windows 8.1(64-bit)

windows 10(32-bit)

windows 10(64-bit)

windows XP(32-bit)

windows XP(64-bit)

windows vista(32-bit)

windows vista(64-bit)
sp55843.exe
Compaq Presario CQ57

Network Drivers
Atheros
Bluetooth Driver
199.68 MB
windows 7(32-bit)

windows 7(64-bit)

windows 8.1(32-bit)

windows 8.1(64-bit)

windows 10(32-bit)

windows 10(64-bit)

windows XP(32-bit)

windows XP(64-bit)

windows vista(32-bit)

windows vista(64-bit)
sp53831.exe
Compaq Presario CQ57

Network Drivers
Realtek
Local Area Network

(LAN) Driver
5.73 MB
windows 7(32-bit)

windows 7(64-bit)

windows 8.1(32-bit)

windows 8.1(64-bit)

windows 10(32-bit)

windows 10(64-bit)

windows XP(32-bit)

windows XP(64-bit)

windows vista(32-bit)

windows vista(64-bit)
sp52421.exe
Compaq Presario CQ57

Storage Drivers
Realtek
Card Reader Driver
9.31 MB
windows 7(32-bit)

windows 7(64-bit)

windows 8.1(32-bit)

windows 8.1(64-bit)

windows 10(32-bit)

windows 10(64-bit)

windows XP(32-bit)

windows XP(64-bit)

windows vista(32-bit)

windows vista(64-bit)
sp52186.exe
Compaq Presario CQ57

BIOS Drivers
HP
Notebook System

BIOS Update
5.37 MB
windows 7(32-bit)

windows 7(64-bit)

windows 8.1(32-bit)

windows 8.1(64-bit)

windows 10(32-bit)

windows 10(64-bit)

windows XP(32-bit)

windows XP(64-bit)

windows vista(32-bit)

windows vista(64-bit)
sp64611.exe
Compaq Presario CQ57

Multimedia Drivers
Cyberlink
YouCam Software
154.32 MB
windows 7(32-bit)

windows 7(64-bit)

windows 8.1(32-bit)

windows 8.1(64-bit)

windows 10(32-bit)

windows 10(64-bit)

windows XP(32-bit)

windows XP(64-bit)

windows vista(32-bit)

windows vista(64-bit)
sp54246.exe
Download the latest Compaq presario cq57, Bluetooth,lan VGA drivers to better performance of your Windows
Download the latest Compaq Presario cq57 Lan, Bluetooth, VGA, audio, display, camera Drivers for better performance of your Windows 7, 8.1, 10, .The world of softwares is changing for the better at a blistering pace and this is precisely the reason why you should keep your hardware updated with the latest software updates to gain optimum performance from your laptop or PC.Don't wait for a problem to come knocking on your door get proactive and download the latest LAN, Bluetooth, VGA audio, display, camera Drivers of Compaq Presario cq57 drivers for improving the performance of your Windows 32bit and 64bit.
Any problems with your laptop Compaq presario cq57?, then download updated drivers for windows
Any problems with your Laptop Compaq Presario cq57 driver,Then download updated drivers for Windows.
The irony of the current technology is that while the softwares are being developed right the clock and your system is exposed to all of them the hardware you have is stuck with you for a considerable period of time.This is the reason your laptop is experiencing problems with microphone malfunctions,unresponsive touched,wifi connectivity issues.Fortunately all these can be resolved by downloading updated driver for windows of Compaq Presario cq57 driver.