Description
AVG Internet Security Software Download  For Windows 7, your internet security and advanced antivirus protection pc and support AVG Antivirus for mac security data file safe
AVG Internet Security Software Download  For Windows 7, 8.1, 10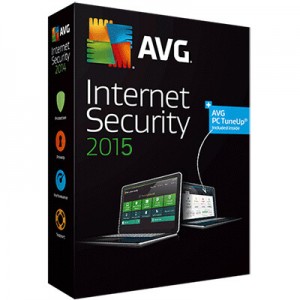 Software Name
File Size
Version
Operating System
Download Link
AVG Internet Security
3.5 MB
2016.131.7924
Windows 7 32 / 64 bit ,
Windows 8 32 / 64 bit ,
Windows 8.1 32 / 64 bit ,
Windows 10 32 / 64 bit,
Windows xp / Vista.
Download Now
Are you looking for an antivirus that will not only protect your system but will also keep your system fully optimized?Then AVG Internet security 2015 is the right software for you.
AVG internet security provides protection from viruses, Trojans & other malwares at the same time protects the system from the malicious sites while surfing on net. Also it has firewalls,privacy protection,Cloud based outbreak detection and many more such features.
AVG internet security has very low impact over system's resources, takes up less ram memory while scanning, user friendly interface, full system scan and many more such advantages over any other antivirus available in the market. Along with this, due to cloud based outbreak detection ,it could detect new viruses without the need to update the virus definition.
Features:
AVG ANTIVIRUS 2015 comes with several features. Some of the most notable ones are:
1.Cloud based outbreak detection system : Detects new virus without the need to update the virus definitions.
2.More efficient scanning and better firewall with a new easy-to-use design.
3. Background full scan using very less amount of RAM.
Advantages:
Some of the most important advantages of having this software on your system are:
1.AI detection : uses artificial intelligence on the system to proactively detect the threats that yet haven't been cataloged.
2.Easily available for windows, mac and smartphones.
3. Secure online banking and shopping.
AVG Internet security 2015 comes with a completely new concept.Armed with several new features such as AI detection, cloud detection,along with windows 10 support and better virus detection ,this is a must-have software on your system.
User Friendly:
Revamped, simple-to-use design and color coding makes sure that the user know what needs his attention at a glance.
The user interface is so good that any user can access all the safety features from a single screen.
Support:
With all the above mentioned features and advantages this software comes with a free and comprehensive customer support. User gets answer to his query as soon as the mail is sent.
So, i believe that AVG INTERNET SECURITY 2015 is a highly advanced and probably the best antivirus available in the market.