[php snippet=3]
Light Image Resizer for Windows Light Image Resizer is a free image editor that can be used to perform a number of photo processing tasks such as re-sizing of images, batch editing, adding of watermarks etc.The freeware software has an easy to use interface and you can resize photos by just right clicking on them. Light image resizer is the best software available for PC's for this purpose and can be downloaded free of cost.
What is Light Image Resizer ?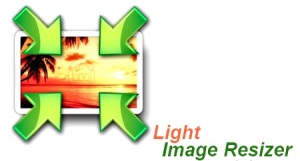 Light Image Resizer is the perfect tool for those who work frequently with individual as well as large batches of pictures and would prefer to a user-friendly re-sizing tool.
Specifications 
The latest version of the software is compatible with all recent versions of windows- Windows 8.1, 7, Vista, Windows XP SP2, 32 bits or 64 bits. There is however no picture resize version for Mac.
Usability
The software is a free of cost for personal use and commercial users can purchase the full version online at a nominal cost. It comes in a easy to install package and the step by step tutorial and the online manual can help new users navigate through the software.
Quality
Light Image Resizer is one of the best image re-sizing software available for Windows systems. It has got good reviews from almost all tech websites and the frequent updates fix any glitches that the software might have.
Advantages Of Light Image Resizer Software
Light Image Resizer uses high quality image re-sizing digital filters – bi-cubic and lanczos to get good compression quality and linear filters for speed supporting all major image formats. The easy to use user-interface, quality editing tools, graphics and number of features far exceed those of other image re-sizing softwares available. Apart from re-sizing, the tool can be used to convert images to other formats, rename or compress files. You can easily work on individual as well as a batch of photos. The software will also enable you to create PDF files from images, crop images, easily publish and e-mail your images, apply pre-defined profiles to your images and even optimize the images for digital frames.
This combination of amazing features makes Light Image Resizer the best hassle-free tool to process your images. It is highly recommended you try it.