At times, the human brain may not be in a position to function well or may be too tired to make the right decision's. A situation may also occur when the options are so close that it becomes difficult to select one. At such times, needs a decision making software to help him or her. This article analyses the top five available decision making software to enable the reader to make a selection.
Best 5 Decision Making Software for Windows PC – Helps to Decide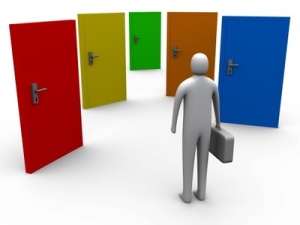 Decision making helper supports the user in an easy way in the process of making decisions. The use of the software enables one to make rational decisions that are comprehensive and understandable. It operates on the principle of Weighted Decision Matrix which allows the user a differentiated assessment of all decision criteria. There are three steps in using the software; the first is to name the options or possibilities of decisions; the second is to create the list of criteria and their importance; and the last is to rate each criterion for each option. The program calculates the decision value for each option in percentages. It then leaves you to make choices
This is a business decision making software that can be used to map the mind and which is easy and flexible to use. It has enhanced project management features and an improved user experience. It enables the user to capture ideas, create strategic plans, and manage meetings, and basically organize anything. There is a free version of the software that is available online. It would be prudent to give it a trial and have a taste of how it works.
This is Open source software that is designed for manipulating argument maps. These are the structural and visual representations of an argument. Argument maps help in the formulation of a position on an issue or making decisions clearer. More information on how the software can be used is available online where video tutorials are also available. There is also a free online version that can be downloaded and used. It works as effectively as any other version.
This is yet another Strategic decision making software that can help a user who is stack in the process of making decisions. It works like the sphere that gave yes/ no answers to the guy in the movie "Interstate 60." It answers yes and no questions and can give any number that is between 0 and 9. It is an amusing and very helpful program for solving your problems both business and personal that can be used with the computer. Like the others, it is also available for free downloads online.
This is an application that works like the popular "8 ball" toy and which the user can ask whatever question. What the user has to do is to click the button and wait for either a positive or negative answer. There is also an option to receive numbered answers; they are numbered from one to ten. The user is left with the discretion of choosing whether to trust the software or not. Free downloads of the software are also available online for trial. It's a program with decision making tools and techniques that is very easy to use and may not need guidelines.
In conclusion, there are numerous software available online that can help users in streamlining their ideas and which can be used in their PCs. This article has succeeded in analyzing the top five such software to enable the reader make an informed choice. The good thing about them all is that they are available online and for free.