Unlocking our phones is something that we do dozens of times every day. This tiny process should be absolutely self-explanatory and fast. We cannot afford to lose even fractions of seconds during this measure, since if we add up all those tiny amounts of time, we will soon see that they add up to a whole lot during a longer period. Let us take you through some of the best swipe screen lock apps and lock screen pattern apps for Android, iPad, iPhone and Android Tablet currently available at Play Store.
4 Best Screen Pattern Lock Apps for Android – Secure Your SmartPhone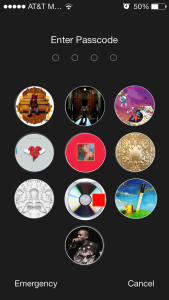 This app has become very popular because it features a lock option entitled "old TV style", which turns your screen just like old cathode tube televisions turned off. Basically the app enables you to turn off the screen and lock your phone easily using a software button, from right inside any app.
This is best lock screen app offers similar functionality to the previous and is available for free download, but it is not as much of a stand-alone lock app. Rather, it is an extension of the Go launcher app, one of the most popular launchers out there. If you are a Go user, you might find it a better option.
Ever wanted to make your android mobile phone, look like an iPhone? You might as well start with the lock screen. This top best swipe screen lock app for android, iPhone will help you with that, by imitating the lock screen as seen on iOS 7 and 8.
Also Read : Best MS Word alternatives for windows 7, 8.1
If you come up with your own path for Android's built-in pattern lock screen, chances are that it will be easier to guess than a random pattern. This lock pattern generator app adds a layer of security you probably have never thought about before: it will generate lock screen pattern paths for you, based on the submitted criteria. Download screen lock pattern app, which is available free download for you.
Download lock apps and update frequently, helps you to secure your mobile phone We honestly hope that we could help you with your choice and you will find the optimal lock app for your needs. We have willingly shown you multiple options, balancing between ease of use, aesthetics and security is already your task. Still, sometimes the differences between these apps are just of style and taste. We do believe that all of them are well-crafted solutions