There are so many Android app which can help you get to book online movie tickets I will show you some of the important applications which will make it easier for you to check movies, show timings, schedules, book movie tickets online through your Android phone. Here are some of the best online movie ticket booking apps you can get on Play store.
5 Best Online Movie Ticket Booking Apps for Android Devices To Avail Various Benefits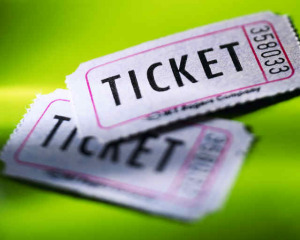 This is an online movie ticket booking application where you can book and buy movie tickets, get to check the show times and match tickets booking. With the application you can now book a ticket for movies, plays concerts just to name a few events happening in your city or town. Most renowned cinemas like PVR Cinemas, BIG cinemas, and many more have tied up exclusively with BookMyShow. You can also book tickets for theatres like Prithvi Theatre, Mumbai, Epicenter Gurgaon just to name a few events centers in Mumbai and it also allows you to cancel your booking and refund you immediately .This movie ticket booking application which is definitely your one stop shop for all your ticket and entertainment needs.
This is a free ticket booking app for android from Play store which is much more convenient to browse and available movie tickets booking on your Android mobile. The application features to select current movies showing on your local cinema screens and theatres.You can use the application to buy tickets and even block seats of your choice for your preferred show. This movie ticket booking application is fast, easy to use and secure for your phone. It brings your favorite theatres near you, keeping you updated with upcoming movies and also watch free movie trailers.
This is the best Android application for your mobile in India and is the place to check for movies, events, sports and any entertainment activities happening around you. You can get to book your ticket effortless and have an exciting and fun experience. You can get to book online tickets in Chennai, Bangalore, Mumbai and more than eighty cities in India.
This is an Android Mobile application which is known as the worldwide leader in advance movie ticketing, which offers Movie lovers with an Android device the easiest way to book and buy tickets. The application has trailers, movie show times and more events. You can buy a ticket and get instructions to follow to pick up your ticket through a call, print at home or SMS redemption. The application has more than 250 theatres available for ticketing.
Also Read : How to Make Android Faster Without Rooting
This is an application found on your Android phone in Play store where you can get to book cinema tickets and choose comfortable seats. Get to watch all latest movie trailers, news and events. It gets to show you the maps and location for you theatre and cinema venues.