Online banking is also known as internet banking, e-banking, virtual banking. Online banking, the word itself says providing banking services online. Online banking apps for android is the smart way to monitory transaction from one account to another. Banking apps not only provides the information on loan, retail banking, interest rates and soon. It is one stop for all the solution regarding the bank issues. Let us take you through some of the best online internet banking apps for Android, iPhone, iPad and Android Tablet currently available at Play Store.
Best Online Internet Banking Apps for Android Mobile – How Useful Is It?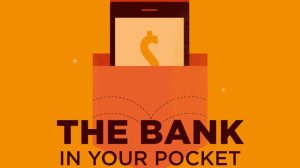 This is one of the most spectacular mobile banking application products courtesy of ICICI Mobile banking service. It offers you a wide range of fantastic services that will suit you anywhere anytime and these include: online transaction application, pay bill, prepaid mobile recharge and ATM location. It also offers the luxury of book travel such as airline tickets, bus and train tickets as well as movie tickets without debit card. All these services are all possible through the internet and it offers you the safest way of transaction as well as saving you the burden of carrying cash. Customers are able to enjoy these services free of charge. You only need to download the app from ICICI Mobile Banking website.
State Bank Anywhere is a mobile banking product for that is internet based and it is offered by State Bank of India. It is very convenient at the same time ensures your incredible safety for both your money and you. Amongst the services that one can enjoy by using State Bank Anywhere is an entire overview of four account variant that is, a transaction, selection of account number, detailed account information and mini statements. On the banking sector, it offers you funds transfer, intra and inter bank transferring at the same time Credit Card Transfer (VISA)  is also available and mostly helps for your small business. Esteemed customers are advised to free download the State Bank Anywhere Application only from Play Store for convenience.
This is a mobile internet banking app for android which offers one an opportunity for very convenient and secure dealings using your Android smart phone. HSBC Mobile online internet banking application services are accessible anywhere around the world provided there is internet accessibility. One only needs to log onto as an HSBC Personal Internet Banking customer by signing up at their local HSBC website and enjoy the services. These services include money transfer, accessing account statements. The application is installed with a highly encrypted algorithm that helps to protect ones information. However, a negligible amount may be charged for data and it is only done from your mobile provider.
You may like : Best Free camera Apps For Android
This is the official HDFC Mobile Banking Service application for Android smartphones. It helps one to access banking services at their fingertips anywhere at any time. It offers services such as bill pay, viewing of accounting summaries, internet transactions and money transfer services.
Review Overview
Internet Banking Apps for Android
Summary : Best Internet Banking Apps for Android Phone