Camera is meant to click or capture memories which can be remembered in the future. That's why the camera is so, special, addition to the android mobile camera there are few camera apps which support, enhance, edit and write description to it. Below is a list of the some of the best camera apps that can be downloaded from Play Store.
Best 5 Camera Apps for Android Mobile Phone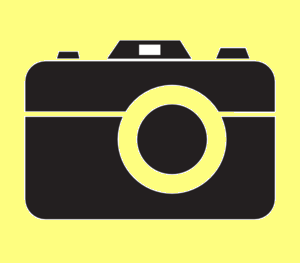 This camera app offers you a wide range of effects for your photos to make them look like cartoons, pencil sketches, or many weird engravings that you can combine with warp effect.
The good thing is that you can preview these effects before taking the picture or edit the pictures already in your phone to achieve the desired look.
Developed by PinGuo Inc. this free photo shooting and editing app is one of the most powerful app this category. It comes with more than 200 exclusive photo filters and many professional adjustment tools such as texture, overlay, tilt-shift etc.
This powerful camera app offers you an easy and convenient way to take and retouch your pictures. With approximately 100 filters in it, the user can easily adjust the ambiance and intensity of his photos to make them look more natural than ever.
It also comes with numerous collage layouts, brush items, background designs, font styles, etc. You can also create a private album to easily share with your friends.
This camera app from Ting studio is your ultimate choice when you want to easily and quickly take photos and videos. The user can choose between its camera, panorama and video recorder modes. Since it's based on the native Android system camera app, it offers a dynamic user interface and enables the user to take wide screen pictures and record such videos.
Offered by Jess Development, this camera app enables you to quickly and simply take excellent pictures from your android phone or tablet. It comes with additional photo effects, optical/digital zoom and also enables the user to disable the camera shutter sound as opposed to many camera apps.
You can choose any of the camera apps listed above to download and install them on your Android device from play store. You can also easily edit them if necessary and share them via Bluetooth by following the steps in the previous article.