Some of the top Flight booking apps offers a convenient way to search for flight information, locate the best deals and book your airline tickets using your Android mobile phone, iPhone, iPad and tablet. Here are Some of the best flight booking apps you can get on Play store.
Best Flight Booking Apps for Cheap Air Tickets Of Android Mobile Phone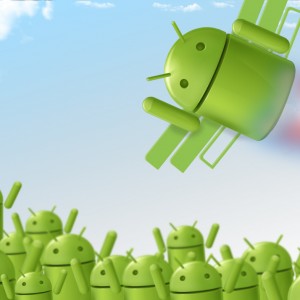 Skyscanner app brings you the world's best travel deals by comparing millions of flights across different airlines. It is one of the quickest and most convenient way to find affordable flights. Use it to locate cheap booking flights, find last minute flights and book instantly straight from your phone. Once you find something you like, the app sends you a direct link to reach the airline of your choice or travel agent.
This is another best flight booking app that lets you locate the best flight deals right from your phone. Once you find a good ticket deal, clicking on the book now' link directs you to the airline company or booking agent's website where you can proceed with the transaction. The app does not sell you any tickets; it just sets you off in the right direction.
Cheap Flights is another great app you can use to locate cheap air flight offers in just seconds. It allows you to search through more than 700 different travel providers and airline in just a matter of seconds. Search for anything from domestic, international and even last minute flights. You can book flight ticktets by filtering your searches to find flights at specific times of the day, with a specific number of stops and flights in specific airports. You can also save the details of your search and even share your great findings with your friends.
Here is a best book flights app that lets you find useful information about your travel destination through millions of reviews and opinions from people who have travelled to the same destination. This cheap flight booking app app lets you find helpful information on the best hotels, restaurants, airlines and even fun things you can do at the travel destination of your choice. You can also browse through millions of photos posted by fellow travellers.
Find info about restaurants with the best deals, ask specific questions and get answers in TripAdvisor forums and also write your own reviews and upload photos of the places you have been. You can download and store information to your phone in order to avoid roaming charges by letting you access all the stored information you need offline.
Flights hotels travel booking app lets you compare information from hundreds of travel website to bring you the best deals. You can use it to find anything from lowest airfares cheap hotel bookings. You can also view pictures and hotel information such as amenities and room availability. This app simplifies your travel preparation by bringing you all the information you need right at your fingertips.
All these flight booking apps make it easier to plan your travels and find the best deals worldwide. They provide a convenient way to more efficient travel planning.