Top Free offline games for PC are a great way to unwind and have fun after a long hard day. There are a number of latest free offline games for laptop you can download for free straight to a windows pc or laptop. Here are some of the best offline games for windows 8.1, 7 and Mac OS you can find.
5 best offline games for windows 8.1, 7 – Thrill Experience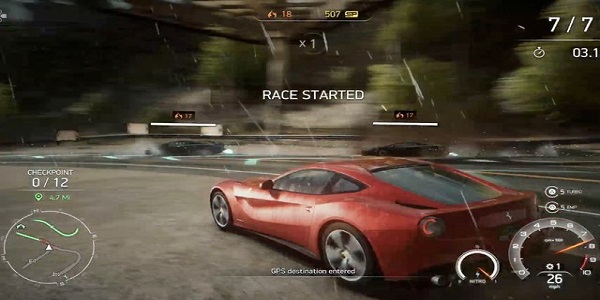 Superbike Racers is a great fast-paced  free offline game for pc that is very easy to play, the controls are very simple even for the young, making this a good game for the whole family. You get two tracks, four bikes and three different game modes namely; single race, time attack or competition. You have to unlock more new tracks and bikes as progress through the game.
Shadowgun is a shooting experience mobile game with awesome graphics and sound effects. The game offers a wide arsenal of machine guns, assault rifles, shotguns, plasma guns, sniper rifles, and rpg launchers. You can upgrade any of these as you progress through the game.
Other interesting items in the game include an Ammo Kit, EMP Grenades, Flash Grenades, sentry guns and mines. It is an action packed game for the action lovers and you can download free offline game for your pc.
FIFA 09 is one of the many offline game apps for the soccer lovers. It is a refined version of the original FIFA 09 game. It comes with more realistic images of your favorite soccer superstars, it also has new match intro sequences showing players from the different teams warming up in the tunnel. The new FIFA 09 is an action packed game that is bound to deliver breather, taking arcade experience to soccer fans which is available for free download.
Need For Speed is the next generation of offline car racing game you'll find. It features over 60+ different cars from some of the big names in race car manufacturing like GTA-Spano, Mercedes-Benz, Lamborghini, JAGUAR, FERRARI, SRT VIPER, Porsche, BUGATTI, AUDI, BMW, NISSAN, MITSUBISHI. This game has an additional feature called autolog which makes you go online and race with your friends in fair haven city.
Also Read : Best Online and Offline Maps for Windows PC
Grand Theft Auto is mostly known as GTA, GTA has made its mark in the world of gaming field. Every 2nd person knows about this game. This is offline game is an all-in-one game as it consists of car and bike racing, missions, different dressing for different tasks. The game is filled with lots of light moments as you get to perform real character of san andreas in the game.