Losing your phone is one of the most stressing things you can ever go through considering the amount of money you spent on the phone and worse still, information the lost phone goes with it. The good thing however, is the fact that, newly developed phones have tracking software's installed in them. This software's help in erasing any private information in your lost phone as well as track it down to the exact location. For you to be able to track your lost phone, you should first activate its tracking system.
Steps To Find The Lost Phones With Android Apps: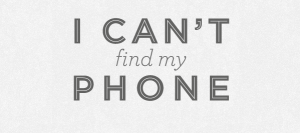 On your Android phone, open the apps by pressing the apps icon.
From the applications list, select "GOOGLE-Settings".
Once "GOOGLE settings" has been selected, a list of options will pop up. From the list, select "Location".
Under the "Location" option, select "Access Location" and check the box on your right. Ensure that you have synced your phone with a GOOGLE account. This helps GOOGLE to recognize your email as been genuine and rightfully belonging to you.
Once you have completed the set up, log into Android Device Manager Website and accept the terms and conditions.
Select the "Set up and Erase" option.
Once you have set the required settings, a notification message will be sent to your phone after you have pressed the "Send" option.
A notification message will be delivered to your phone for confirmation. Open it and activate the features.
Once activated, you will be in a position to track your phone, erase its data and lock its screen remotely using the Android Device Manager website.
This tracking feature only functions when the phone has its data ON and its battery running.
Android tracking device is a great option that gives you the peace of mind that your private information cannot be manipulated by strangers.